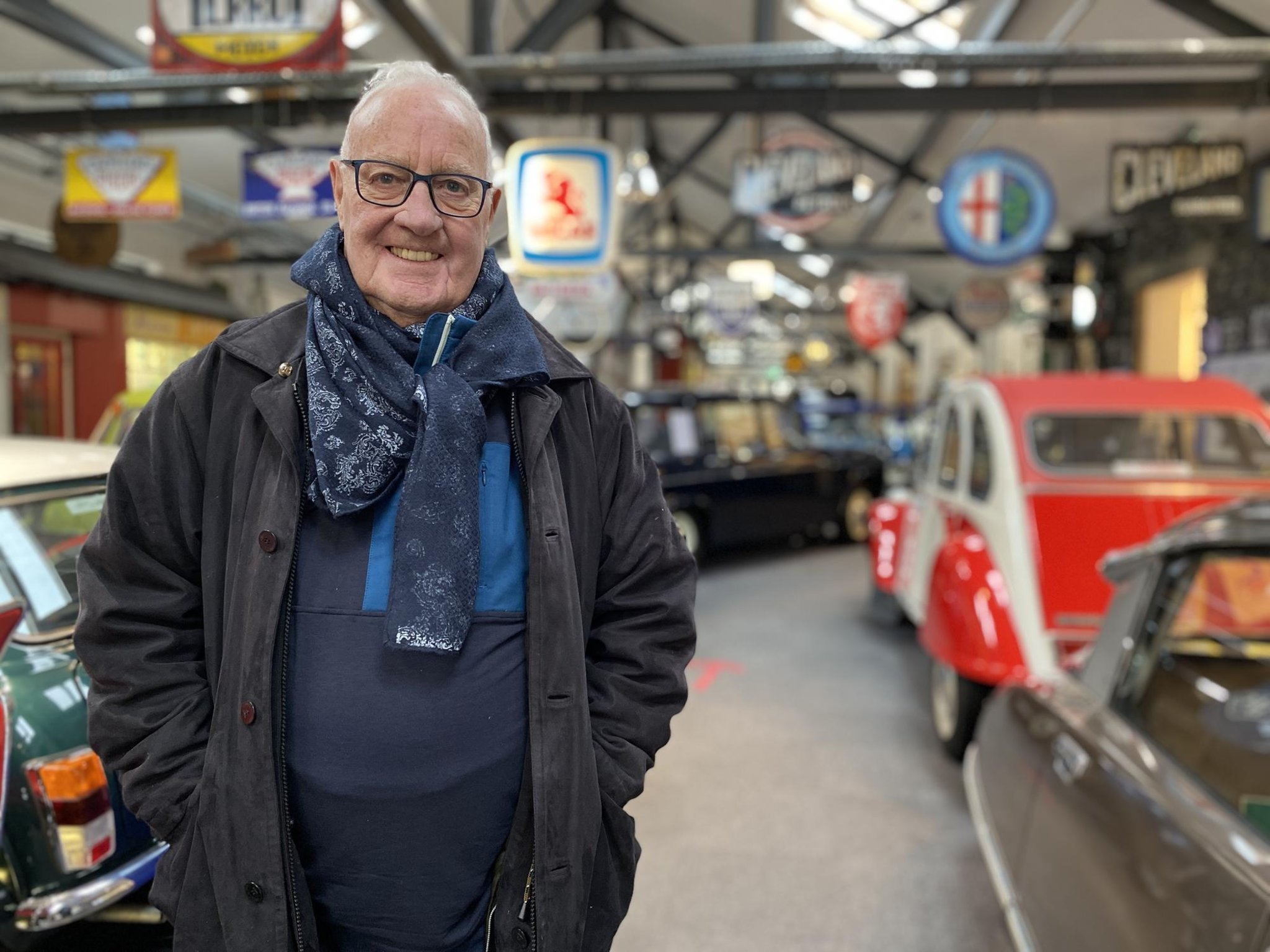 A classic car junkie from Blackpool was the man behind the famous Lakeland Motor Museum – we find out how it all started thanks to a chance encounter
Anyone who visits the famous Lakeland Motor Museum in Cumbria will see the result of this lifelong addiction – in its collection of over 30,000 objects.
Don, who founded the Glasdon Group in Blackpool, is the man who put the wheels in motion for the museum. And it all started in the late 1950s and early 1960s when he salvaged a dozen pre-war American cars that served as taxis in his hometown of Blackpool.
"When petrol rationing came after the Suez crisis, taxi drivers all started selling their old pre-war American vehicles because they were consuming too much fuel. They were going for a few hundred pounds So I bought a dozen!" Don explains.
Don Sidebottom from Blackpool who set up the Lakeland Motor Museum for his incredible collection of classic cars
"There were Chevrolets, Oldsmobiles, Chryslers, all kinds. Me and a buddy used to retype them, restore them. Then I started collecting everything related to cars, automobilia, speedometers, badges, headlights. I guess you would say I was an addicted collector – I loved it.
The thousands of visitors who flock to the Lakeland Motor Museum in South Cumbria each year are obviously very happy that he loved it so much, as the museum is one of the most popular attractions in the Lake District.
Don, who is 84, is perhaps best known as the entrepreneur who in 1959 founded the Blackpool-based Glasdon Group.
While Glasdon worked, Don's growing collection of classic cars was his pleasure. "It was a great release from the pressure of running an international business," says Don. "I needed a diversion and for me it was digging up old cars, barn finds, which were good business. Then do them and build the collection.
The museum itself might never have seen the light of day had it not been for a chance encounter sparked by another of Don Sidebottom's passions: skydiving.
"I used to love skydiving and did 570 jumps at Cark Airfield in South Cumbria," says Don. "One day Lord Hugh Cavendish, whose ancestral home was in the area, came down to the club. He asked if anyone would like to parachute into Holker Hall, his family home. We said yes and over time we got to know each other.
"In a conversation, he told me he really needed a new attraction at Holker Hall," says Don. "I already had the car collection and suggested that his Shire Horse stable and old sawmill in Holker might make a nice car museum!" That was in the 1970s. The rest is history.
After all these years of collecting, you might be surprised to learn that Don's favorite vehicle isn't a Daimler, Bentley or Jaguar.
"It's a 1970s Citroën DS that I bought in the 1980s! Don said. "It was the most advanced car in the world at its time – with an amazing suspension system and futuristic design. I loved it so much I paid a lot of money for it!
Many museum exhibits hold special memories for Don. "It's a real joy to walk around and know that this is a collection that I have been instrumental in putting together."
the Lakeland Automotive Museum houses a fascinating collection of over 30,000 exhibits that trace the development of road transport throughout the 20th century – cycles, motorcycles, automobiles and automobilia.
Housed in a converted mill in the heart of the Lake District, just minutes from Windermere, it's more than just a motoring museum, with local history exhibits and vintage shopping, authentic recreations and a quaint cafe by the river, making it a great day out for the whole family.
In case you missed them: