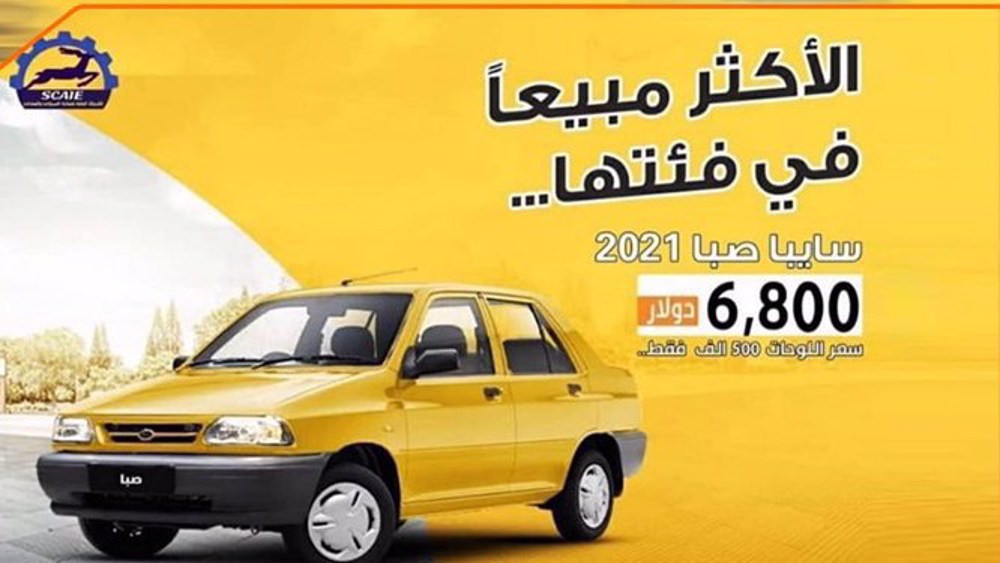 Abandoned Iranian car model sells well in Iraq
Iranian automaker Saipa says its discontinued Pride model is a good seller in neighboring Iraq.
Saipa's export deputy Ali Karimi said on Tuesday the company had sold 160,000 units of the business model in Iraq this year, adding that the model was also being reassembled at a site in central Alexandria. from Iraq.
Karimi said the pride is popular in Iraq mainly because customers in the Arab country can easily and cheaply access its spare parts.
He said a price of $ 6,800 offered for Iranian pride on Iraqi car dealership websites is the lowest available for a new car in Arab countries.
"The Pride is the only car sold in Iraq for cash only, as all the other car manufacturing companies market their products through credit or installment programs," said the Saipa executive.
Saipa bid farewell to production of Pride last year, some 27 years after the model was rolled out in the company based on a single model by South Korean company Kia Motors.
The model was scrapped after the Iranian government introduced strict crash test standards for cars produced inside the country.
Other Pride-based Saipa models including Tiba and Saina have been among the best-selling economy cars in the Iranian market in recent years.