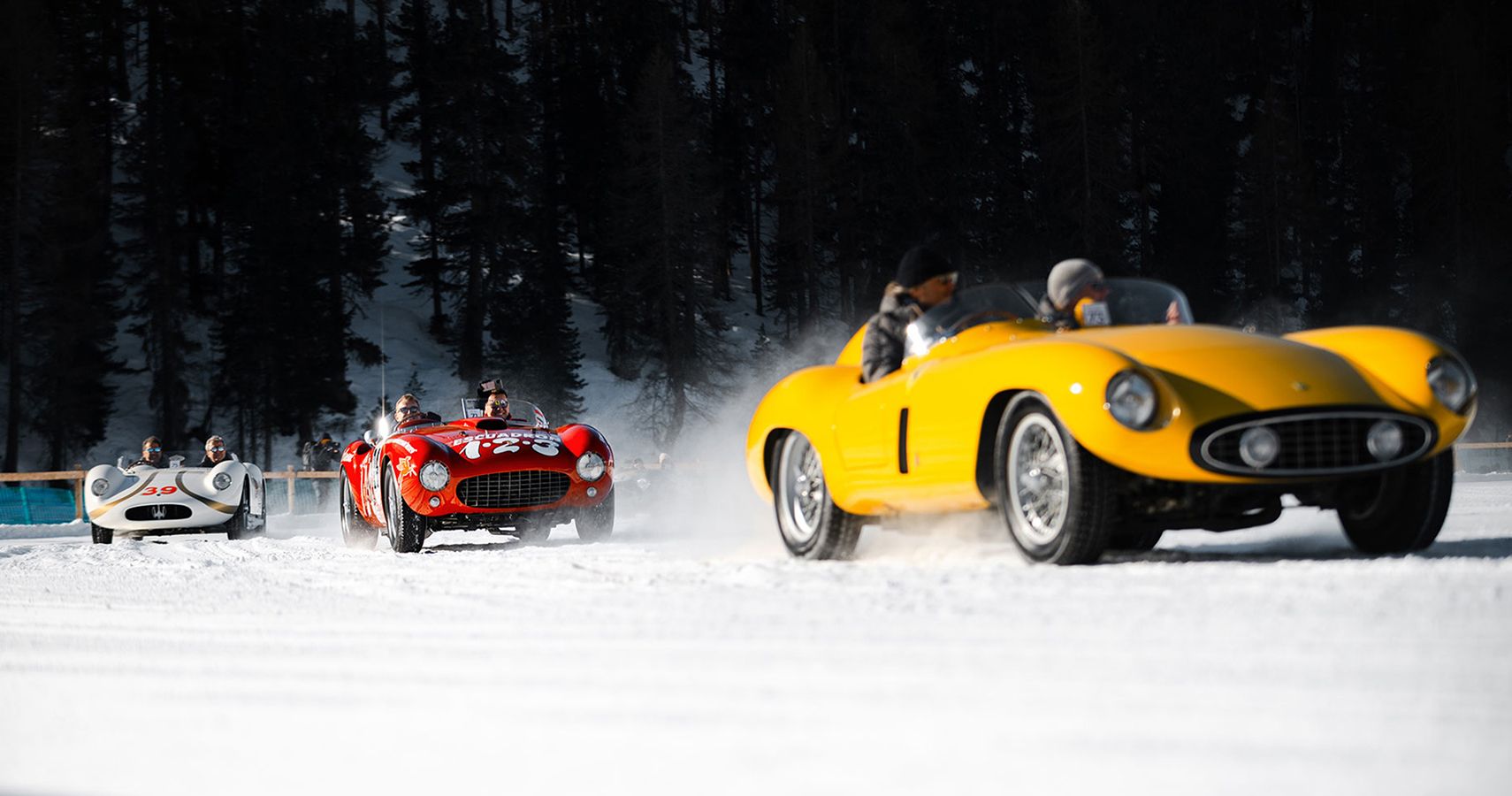 Classic car owners battle for traction on a frozen lake
After a two-year hiatus, the St. Moritz International Concours d'Elegance returns with these classic cars showcasing their beauty on snow and ice.
in charge of classic cars, Concours d'Elegance such as Pebble Beach celebrate automotive design and style. A Concours d'Elegance at this time of year in a cold, snowy environment would seem unusual. But the St. Moritz International Concours d'Elegance (The ICE St. Moritz) in Switzerland has been running for more than two decades, and its latest edition is a huge success, with various classic cars ending up playing on the snow.
A car showcase on a frozen lake
It's unusual for motoring events to have rare classic cars racing on snow. As a rule, organizers hold auto shows indoors. But ICE St. Moritz is an exception. It offers car owners the opportunity to show their vehicles to the public in a stimulating setting. The 2022 edition of ICE St. Moritz is special, as it marks the return of the event after a two-year hiatus.
RELATED: 10 Inexpensive Rescue Vehicles That Will Save You Snowy Days
The sight of classic cars gliding through the snow is a scene to watch. As seen in the video uploaded to YouTube by NM2255 Car HD Videos, a number of rare classics were playing on the ice. In fact, the cars were driving on a frozen lake. Since driving classic old cars on slippery terrain presents a different kind of challenge, drivers have tried different ways to keep the tires in contact with the surface.
45 rare classic cars present
The classic cars at ICE St. Moritz 2022 are amazing in their own way. Around six single-seaters, eight of the most famous barchetta from the 1950s, 10 road racing cars as well as more classic cars featured in famous movies or owned by iconic celebrities. These include classic cars from Alfa Romeo, Aston Martin, Ferrari, Maserati, Pagani and Porsche.
RELATED: Watch a Bugatti Veyron and Lambo Aventador play in the snow
No less than 45 classic cars, divided into five classes, took part in ICE St. Moritz 2022. During the event, a jury of experts evaluated the most representative models of the golden age of international automotive.
Snowy Awards: Winners of ICE St. Moritz 2022
Winners of ICE St. Moritz 2022 include: 1965 Ferrari 275 GTB (JET SET ON ICE class); a 1968 Lamborghini Miura which starred in the opening scene of the 1969 film, the IItalian job (Stars on Wheels class); a 1967 Morris Mini Cooper S ex Works which won several top level rallies (Vintage Road Racing Class); a 1953 Jaguar C Type (Barchettas On The Lake) and a 1939 Maserati 4CL (Vintage Grand Prix Class).
Source: ICE St. Moritz, NM2255 Car HD Videos on YouTube
Read more
About the Author