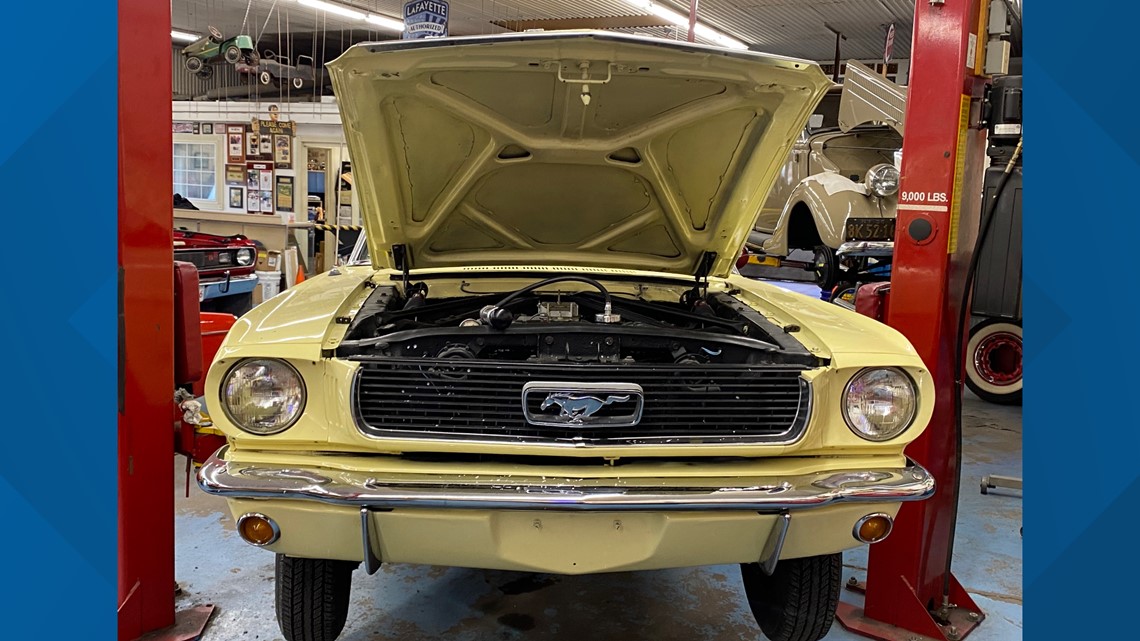 Connecticut Antique Car Shop Restores Classic Vehicles
Customers send their vehicles to Vintage Motorcars in Westbrook from across the country and around the world.
WESTBROOK, Conn. – Whitewalls is their wheelhouse; they have been for 37 years. Rich Willard, the owner of Vintage Motorcars, started his business in his own backyard and there's now a two-storey garage full of classic cars just waiting to be restored.
Customers send their vehicles to Rich and his team from across the country and, he says, around the world.
"It's more than just a snap on a quarterback board," Willard said. "It's mechanical, it's bodywork, it's padding and we have to bring it to an artistic level."
RELATED: Classic Automotive Hobby Cruising Into High Gear During Pandemic, Local Experts Say
The floor of Vintage Motorcars looks less like an auto shop than a museum; everywhere you look, iconic vehicles are being restored.
Jim Donroe, Vice President of Vintage, said their work is all about attention to detail. Some projects even take up to two years to complete.
"Everything has to be addressed, you can't overlook any aspect of it," Donroe said.
Vintage cars at Westbrook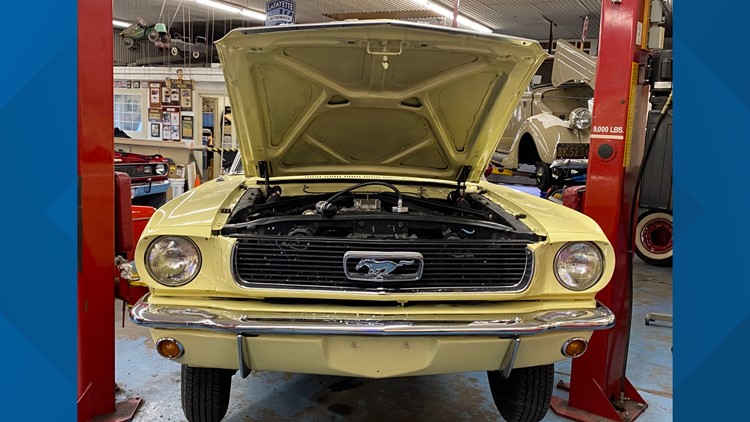 Sign up for FOX61 newsletters: Morning forecast, morning headlines, evening headlines
Willard said about two months into the pandemic he saw an increase in business — more people wanted their cars fixed, more were interested in buying a classic car.
"I don't know if they were focusing more on their hobbies or if they had more free time, but it (the activity) increased," Willard said.
RELATED: Car Shortage Affects State Dealers and Consumers
He added that his work may be on his clients' vintage vehicles, but it never gets old: "You made dreams come true for them and you have a good feeling."
Willard also said that due to COVID-19 he too was suffering from a labor shortage and was looking to hire body shop experts.
To learn more about Vintage Motorcars and view their photo gallery, click here.
Jimmy Altman is a reporter at FOX61 News. He can be reached at jaltman@fox61.com. Follow him on Facebook, Twitter and instagram.
Do you have a story idea or something in mind that you want to share? We want to hear from you! Email us at newstips@fox61.com
HERE ARE MORE WAYS TO GET FOX61 NEWS
Download the FOX61 News app
iTunes: Click here to download
Google Play: Click here to download
Stream live on ROKU: Add the channel from the ROKU store or by searching FOX61.
Steam live on TV FIRE: Search 'FOX61' and click 'Get' to download.