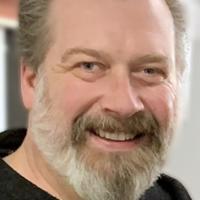 Nov. 12 – New Auburn Company's Interests Range From Old Cars to Cryptocurrency | fwbusiness
AUBURN — Perpetual Industries, which announced the opening of its new Auburn headquarters last week, spans the spectrum from vintage automobiles to the latest in green energy and bitcoin mining technology.
In February, Perpetual acquired its neighbor on the Kruse Plaza campus, Worldwide Auctioneers, which sells vintage cars dating back to the early 1900s.
On its futuristic side, Perpetual believes it is the only major bitcoin mining company in the Northeast Indiana region.
Another facet of the business is the development of a compact wind silo in cooperation with Trine University of Angola. Perpetual's XYO balancing technology is designed to make these wind turbines highly efficient.
The company aims to foster innovation of all kinds, said Brent Bedford, who founded Perpetual in 2005 and serves as its chairman, president and chief executive.
Improving products and improving the environment and energy efficiency are passions for Bedford, he said.
"We've been able to bring a lot of people into the business who all have different types of expertise, whether it's law…fundraising…marketing…engineering," he said.
About eight people are employed at the company's new headquarters on the Kruse Plaza campus in southwest Auburn along the west side of Interstate 69. Nearby operations for Worldwide Auctioneers include more than 20 employees.
"Now that we have our new facility, we plan to expand it. Over the next few years we will likely add another 10 to 15 people," Bedford said. The company also outsources much of its work.
Plans call for much of Perpetual's new 22,000 square foot home to house its bitcoin mining division.
"We're going to fill it with these cryptocurrency miners for bitcoin," Bedford said. Miners are specialized computers that perform millions of calculations per second for transactions on the bitcoin network. Once transactions are completed, Perpetual earns bitcoin rewards.
"It's like mining gold, but only with computers. I think of bitcoin as digital gold" that can be held as an asset, Bedford said.
Some bitcoin computer racks are now operating in the new headquarters.
"We plan to multiply that by about 100," Bedford said. "We plug them in and they work 24 hours a day, seven days a week. You just supply them with electricity and they generate revenue for our business.
Low-cost electricity to power bitcoin miners will come from a new large solar array covering a quarter of the roof of Kruse Plaza, and possibly from Perpetual's wind silos.
"Our secret weapon is XYO technology to make a really well-balanced wind turbine," Bedford said. "It adjusts automatically, mechanically, to any imbalance that occurs." Perpetual is also developing XYO for washing machines to improve the efficiency of spin cycles, reducing energy consumption by up to 50%.
Perpetual plans to create a mobile mining hub — a modified 20ft shipping container that can hold 150 bitcoin mining machines — Bedford said. It could be placed in an existing solar field, wind farm or hydroelectric power station to use excess electricity at a favorable price.
Bitcoin mining computers give off a lot of heat. "We have a vision to capture that heat and use it in a geodesic dome structure," Bedford said. The heat would be used in the greenhouses.
"We're looking to try to be influential in the agriculture industry when it comes to growing food for humans," he said.
Unlike some bitcoin companies, mining is a means to an end for Perpetual, not an end in itself.
"It's a very fundamental part of growing our business because the money that we earn and generate from operating the bitcoin mining hub…we'll take a lot of that and reinvest it into developing green energy solutions as well as making more energy efficient products for the world," Bedford said.
"We like to say we're on the cutting edge of thinking," Bedford said. "We are not at the cutting edge of technology, but we are at the cutting edge. … We don't jump in the water, we check first.
Perpetual had plenty of opportunities to check Worldwide Auctioneers' prospects before it acquired the Auburn company earlier this year.
Rod Egan, a friend of Bedford's from his high school days in Alberta, Canada, is director of Worldwide, along with Auburn native John Kruse. Egan has been a director of Perpetual since its inception and he encouraged Bedford to move Perpetual's headquarters from Canada to Auburn in 2019.
"It just made sense. It's a great location," Bedford said. It made sense on about 20 different levels.
He added: "Worldwide is developing really well. They're a true boutique, niche service in the collector car world – and they really, really know what they're doing.
Through its involvement with Worldwide, Perpetual is developing AutoGrafic, a new software application for the classic car hobby.
Perpetual's new office will also house a large research workshop "to work on all the different technologies we have – and some new ones we're considering as well," Bedford said.
"There are so many great ideas out there, so many inventions, that the general public can never see or use," he said.
An inventor may need help with business acumen, financing, idea protection and marketing. Bedford said Perpetual "can bring a lot of expertise to the table and fill in the gaps, where those ideas, instead of ending up somewhere in someone's garage, they're actually being used by society."
Regarding the future of his business, Bedford said, "We are very excited about it. We are really happy with our new facility and all the support we are getting locally as well. We really want to make a big impact in DeKalb County and this whole area. We couldn't ask for a better opportunity.