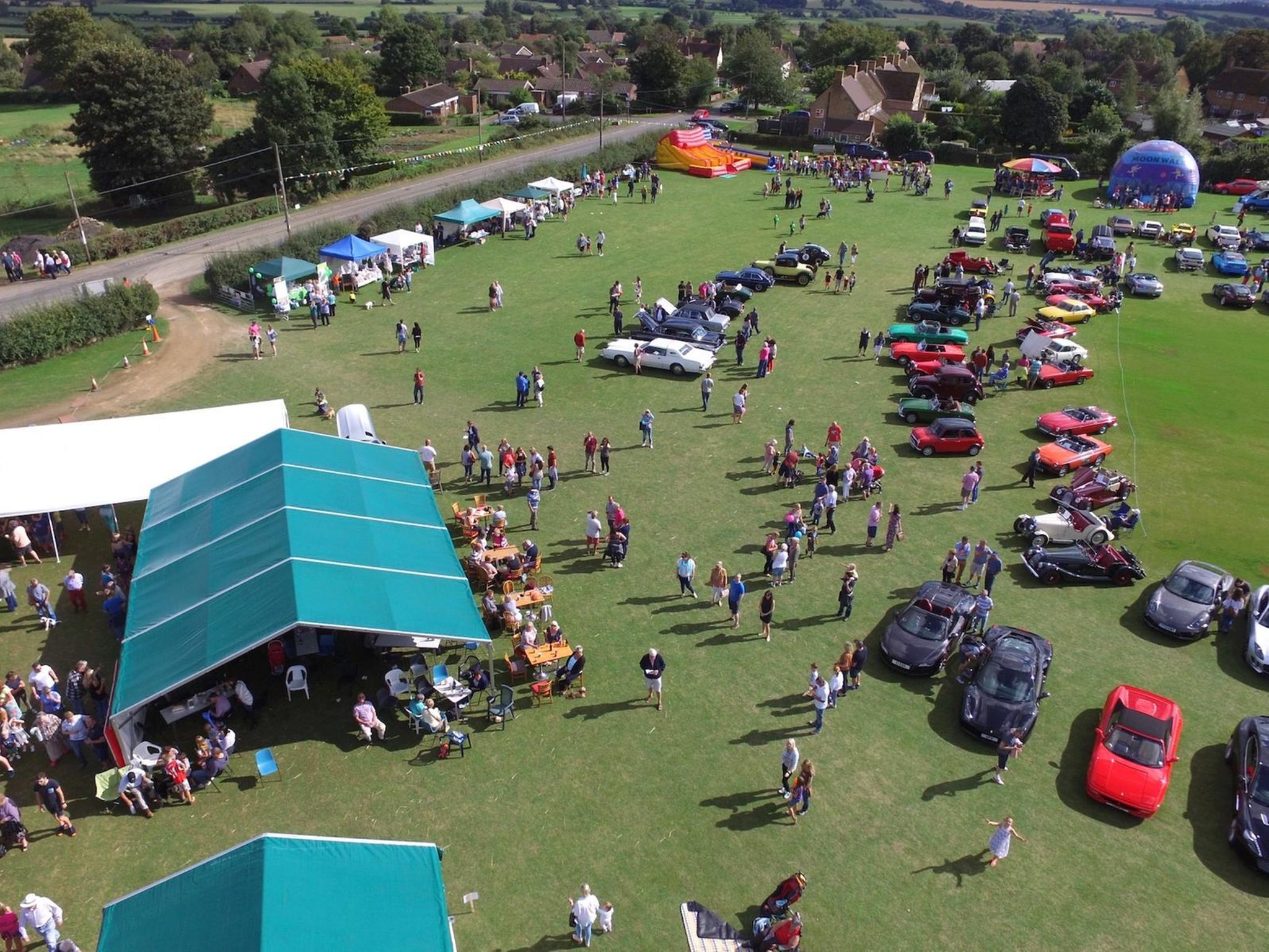 Over 300 vehicles will be on display at the classic car show in Aylesbury Vale this weekend
The Chearsley Village Classic and vintage Fun Day makes its long-awaited return on Sunday (September 12).
The show takes place on the grounds of the Chearsley Cricket Club on Winchendon Road on the edge of the village of Aylesbury Vale
From 11 a.m. to 5 p.m., guests can see over 300 classic cars lined up for this showcasing event.
Chearsley Village Classic & Vintage Fun Day
Organizers say arts and crafts stalls, a Spitfire flypast, children's entertainment, as well as live music, drinks and refreshments have been confirmed for Sunday.
One vehicle will be voted 'Best in Show', beating a wide range of vintage vehicles.
Visitors can enjoy classic cars while enjoying grilled meats or fish and chips, real beer stalls have also been organized.
"Our event has only grown stronger over the years and we find it hard to believe that we will be celebrating our 10th anniversary," said Andy Yorke, committee member.
Battle of Britain commemorative flight, fly over
"Our show is a little different from a lot of others because we don't have strict criteria for participants, as long as they are interesting to the general public. We are planning a wide range of classic and vintage vehicles, dating from the early 1900s to the present day.
"In addition to great Morris Minor and MG exhibits, you will also get to see Aston Martins, Ferraris, Porsches and many other amazing cars from around the world. We will also have
commercial vehicles, including vintage custom trucks and fire trucks and military vehicles, as well as vintage motorcycles and modern custom trikes.
"For the first time, there will also be a section of the show dedicated to electric cars and bikes."
A spokesperson for the event revealed that a major tribute to one of the show's founders, Fred Crawford, is planned. He died very suddenly at the beginning of June, following a short illness. Fred has made a huge contribution to the show's successful development from its humble beginnings, the spokesperson said.
At the last three shows, he has awarded his own "Fred Crawford Cup" to the "Best in Show" exhibitor. His daughter, Lynsey, who has also been instrumental in supporting the show over the years, will present her father's trophy at this year's event.
A Spitfire or Hurricane "flyover" is planned by the Battle of Britain Memorial Flight.
Stands for clothes and homemade cakes will also be erected on the site.
The organizers are also promising: specialty coffees and delicious ice creams, while a selection of real beers will be available at the bar and the "Gin and Pimm's Tent" will also be available.
Larry Warr and his band Déja Vu will be back at the head of the live music program.
All proceeds from the day will go towards the development of junior cricket at Chearsley Cricket Club.
A donation will also be made to a charity linked to Covid.
"Following the cancellation of our event planned for 2020, we are delighted to present our show again this year," said Martin Johnson, committee member.
"We have been following government guidelines for public events closely over the past few months and in recent times this has focused on personal liability in areas such as wearing masks and performing regular testing."
"Our event is primarily an outdoor performance, but we will take steps to ensure the safety and well-being of those present. These will include an open-sided marquee and the provision of antibacterial hand washing facilities at key locations, but, at the same time, we will strive to maintain the vibe of our unique event as much as possible.