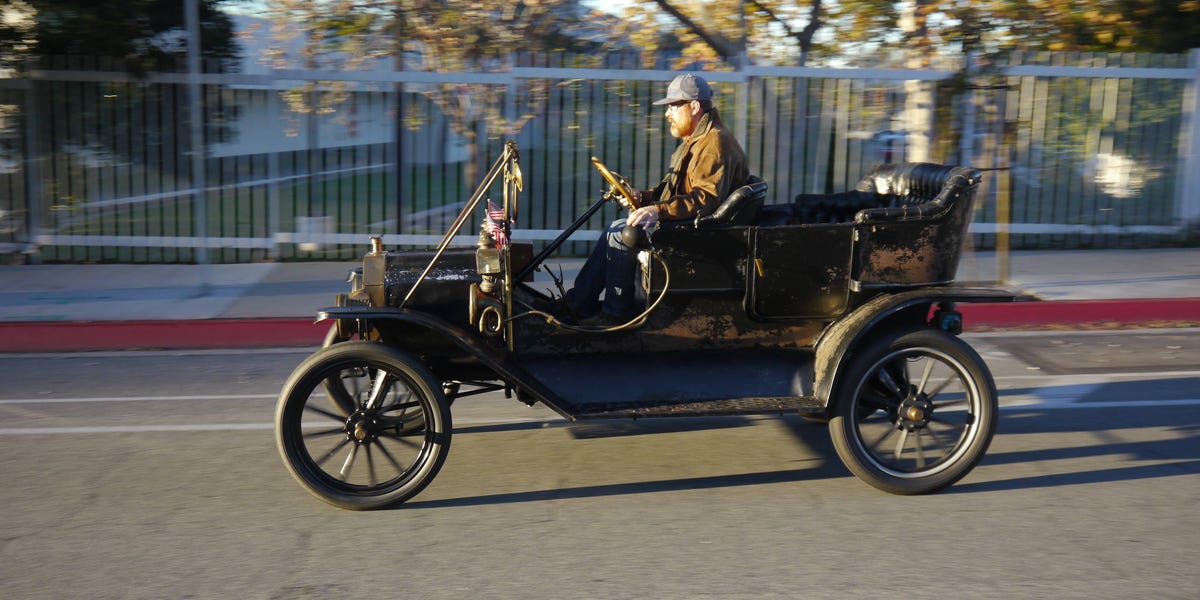 Really old cars take a spin on the Horseless Carriage Club holiday excursion
The first "cars" were patented 132 years ago, and their owners had to somehow drive them on the road without autonomous technology, ABS or even satellite radio. Since then, billions of cars have been made, each better – perhaps – than the one that came before it, unless you like manual throttles, worm and roller steering, and window panes. economic crank. While modern cruisers and rod races celebrate automobiles from around the 1950s to around 1973, and while places like Pebble Beach and Villa d'Est showcase the beautiful flowing fenders of the 1930s, cars from earlier eras are celebrated in places like Pasadena, California. to the Horseless Carriage Club's annual vacation excursion.
It all started on Christmas morning in 1955, when a few families piled into their then not so old cars to see what everyone had for Christmas. It has been going on for 63 years.
The event is limited to 1932 and older cars. It was 1915 and older, but even collector-car-rich Southern California just can't get enough. Still, there were plenty of cars from what is known as "The Brass Era," where flat, bolt-on windshields, flimsy canvas roofs, and relatively jerky top speeds were the norm. It was a time of elegance, of course, but also a time when people were amazed that these things were really faster and more efficient than a horse.
There were large luxury sedans and touring cars from Pope Hartford, Overland, Pierce-Arrow, Stanley Steamer and Studebaker, plus three Rolls-Royce Silver Ghosts (Jay Leno drove his custom-bodied Rolls-Royce Merlin V12 Gigantic rolleresque roadster). But the most popular car available – by far – was the Ford Model T. The second most popular was the Ford Model A. Henry Ford put the nation on wheels with 16.5 million Model Ts, and followed with five million of Model As produced from the debut of this model in 1929 until the 1932 deadline of the Horseless Carriage Club.
The race was a celebration of the early days of the automobile and the talented owners and mechanics who keep these historic relics alive. Although the start of the excursion may look like some kind of car show, it's just where everyone gathers for the real fun. At 9:30 a.m. on Sunday morning, the cars all fired up and headed down the streets and up the hills of the greater Pasadena area, rolling on their own — as far as they could.
Plan now for next year's race, it takes place on the first Sunday after Christmas, rain or shine. But since it's in Southern California, it never rained.
This content is created and maintained by a third party, and uploaded to this page to help users provide their email addresses. You may be able to find more information about this and similar content on piano.io