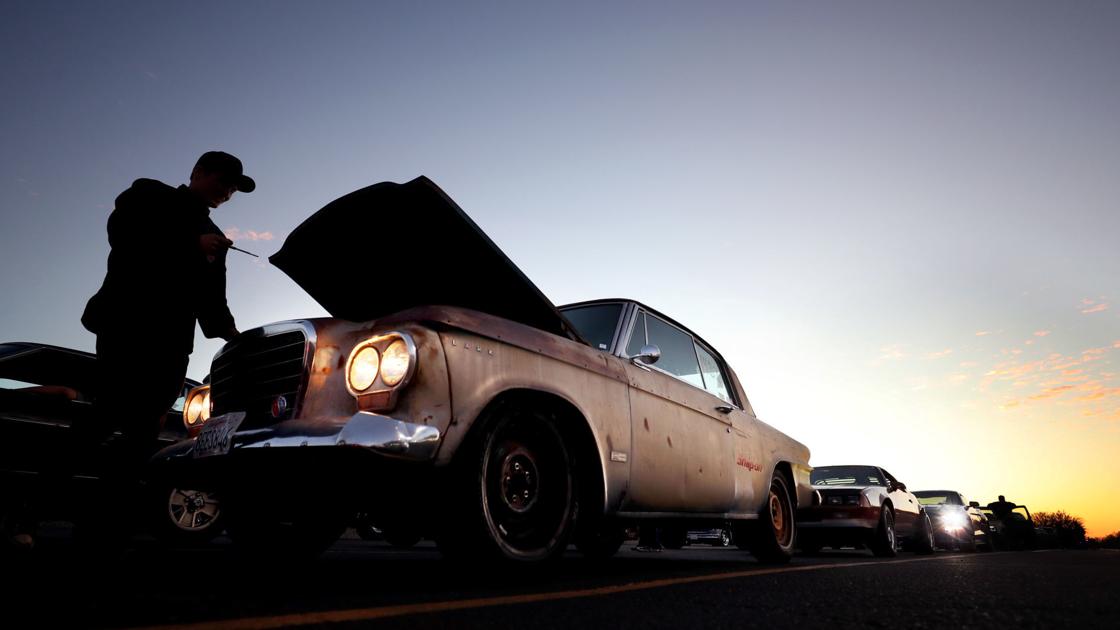 'Roadkill' Inspires Arizona Residents to Breathe New Life into Old Cars | Caliente
A sea of ​​motorhomes and passenger cars fill the paved parking lot and giant dirt lot outside the front gates of Tucson Dragway on South Houghton Road.
Thousands of people took to the Southeastern race site, from as far away as California, New Mexico and Nevada, to celebrate "Roadkill," a MotorTrend series, broadcast online and at television, which follows hosts David Freiburger and Mike Finnegan as they push the limits of the project vehicles they put together using junkyard parts in a very short period of time.
The two-day fan fest, called Roadkill Zip-Tie Drags, awakens the senses. The smell of burnt rubber fills the air as smoke billows from the tires of inflated low-end vehicles making donuts in what has been dubbed "The Burnout Box" to classic AC / DC and DC songs. Motorhead.
Along the drag strip, 'Roadkill' enthusiasts line the stands as Finnegan and Freiburger take on vehicles from the show, with names like 'Draguar' and 'The Disgustang', and battle them against cars resurrected by members of their loyal fan base.
Rob Brohner, a Phoenix manufacturing engineer and auto show attendee, sits in a lawn chair, smoking cigars next to his post-apocalyptic-looking Volkswagen Beetle rat rod.
The car, a heavily weathered 1963 Beetle accented by a mismatched collection of car, boat and plane parts, was towed from the Valley of the Sun.