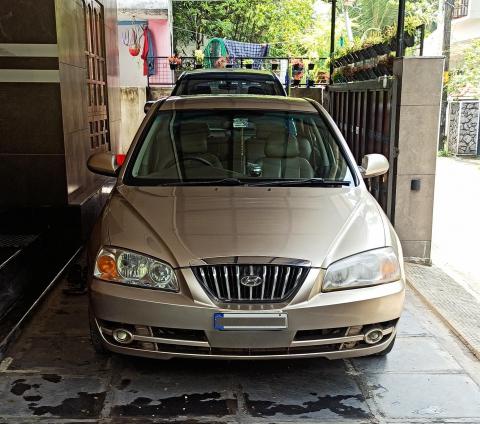 Safe to take old cars on long trips? Owners share their experience
I no longer have the guts to take an old car for a long highway trip, but my cousin just completed an 1800 km trip without a hitch.
BHPian jonesanto recently shared this with other enthusiasts.
Last week my cousin took my 17 year old Elantra from Kerala to Bangalore and returned. I no longer have the courage to take such an old car for a long highway trip. I very rarely use the car and figured if he was willing to accept what he was getting into let him have the car and the car did not disappoint me. He traveled 1800 km on the highway without incident in two days.
This makes me ask the question, "What's the longest freeway run BHP have done in a car over 15 years old?" Because I remember recently reading that someone did a long freeway run in an old Merc for FC purposes.
To be eligible, you must meet certain criteria.
The car must be over 15 years old
This must be a major portion of the highway route. (Doing 100+ or ​​whatever is left to the driver)
Not a full mix of tier two, tier three towns and villages where you can actually find a mechanic and parts in case something goes wrong.
Clean the car by stretching his legs after a long time.
Here is what BHPian Aditya should say about it:
My Toyota Corolla is in its 17th year. He regularly makes round trips of 1,200 to 1,500 km on weekends. Mumbai – Hyderabad – Mumbai, Mumbai – Goa – Mumbai are regular services. While the last trip to Hyderabad was in February, the last trip to Goa was only last month during Diwali. The car ran as well as anything out there. This car is as trustworthy as a loyal Labrador.
Here is what BHPian SS Traveler should say about it:
I had a 1972 Ambassador Mark II, in which I did at least 10 round trips between Kolkata and Delhi (more than 3000 km for each round trip) between 1988 and 1996. I don't see why the age of a car being >15 years old should be a criterion for avoiding motorway travel, provided the car is well maintained.
Here is what BHPian Jeroen should say about it:
I really don't see why a car over 15 years old should be a problem for long trips. Provided, of course, that it has been well maintained.

Contrary to popular belief, a car and its engine and all its components are much happier going 100 km/h on a freeway than typical busy city traffic, starting to stop, etc.

As all my cars are over 15 years old, I regularly drive them on the motorway all over Europe. I wrote about some of my travels.

Earlier this year I took my 40 year old Mercedes W123 to Frederikshavn. Two-day trip of about 1400 km. Almost all highways.

Also, earlier this year Peter and I took our two classic Alfa Romeo Spiders to a classic car event in Italy. Our 42 and 36 year old Spiders covered more than 3000 km in just six days.

A few years ago, Peter and I also went on a drive to the North Pole, in our Spider, in the winter at -27oC. There were also two other Spider participants. At the time, the spiders were well over 25 years old.

On snowy highways, -27oC, from top to bottom, we covered more than 5500 km in nine days.

My classic 20-year-old Jaguar X308 is our luxury car for long drives. Last September we took the ferry to the UK and covered 1250 km in five days.

For next year, I already have two trips planned. I will be going to Hamburg in May to take part in the annual harbor festival. It is a round trip of 1200 km, all motorway. Most likely, I will take the W123.

Peter and I have two Spider trips planned. Our regular trip to see our mutual friend in France. Usually, we travel between 1,500 and 2,000 km in 4 to 5 days. In September Peter and I are planning to tour Scotland in our Spiders. We will also cover 2000-2500 km in five/six days.

So, really, with a well-maintained car, there really isn't a problem, even if it's forty years old!
Here is what BHPian K ash should say about it:
I did a 1500 km trip (Bangalore -> Madurai -> Poovar -> Tiruchy -> Bangalore) in my Hyundai Tucson 2005 (2L kms+).

I also do frequent Bangalore -> Chennai (660 km) and Bangalore -Coimbatore (720 km) round trips with a full charge all the time.

Last major work was done for a turbo rebuild and suspension replacement in 2013. I haven't spent anything but consumables in the last 9 years. I do oil changes every 5,000 km and can literally take it anywhere.

BTW this also runs a Code6 remapping and Boost controller mod from 2013.
Check out BHPian's comments for more ideas and information.