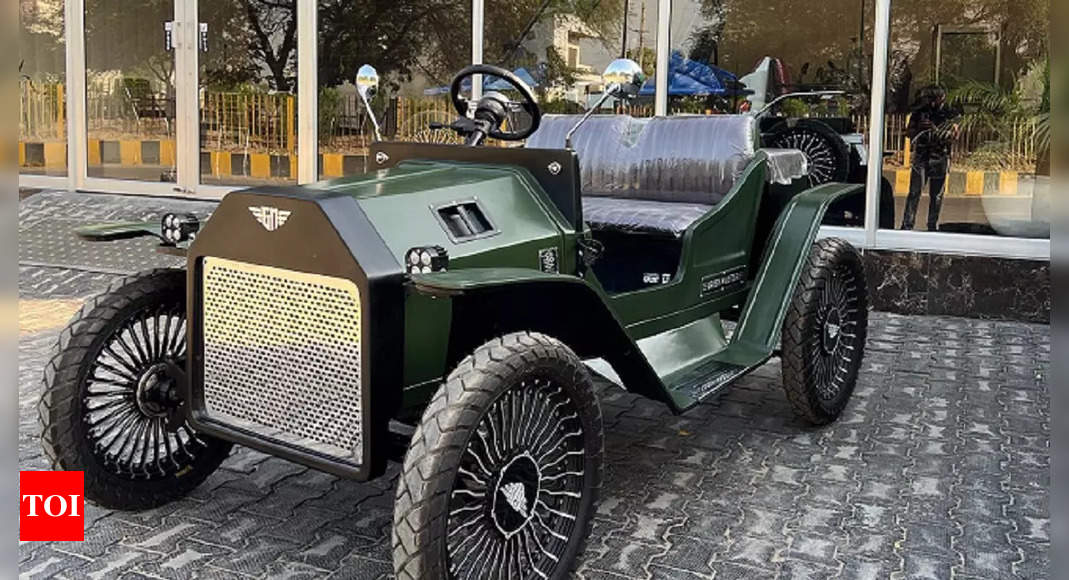 This "vintage" electric car was built from the ground up using Maruti Alto and bike parts.
There is something about vintage cars that attracts everyone. It could be a giant '60s Cadillac or even a Ford Model T from the early days of the car itself. Someone at Sirsa thought so too, so they decided to build cars designed and styled like one of those 1930s models. But we live in the year 2022, and so they're powered by an electric motor.
The vehicle shown here was built by Green Master, a custom builder based in Sirsa, Haryana. Photos we've seen on the manufacturer's social media pages reveal that the car uses motorcycle parts, for example, the alloy wheels look like something you'd use aftermarket on a Royal Enfield. The mirrors look like they came from an Enfield.
It's hard to say which parts of the Maruti Suzuki Alto the vehicle uses, but reports and videos on the internet suggest it does.
A similar vehicle featured on the official Green Master website has the following specs. The motor capacity is 1000 Watt and the 48V lithium-ion battery produces 1 hp and 2.2 Nm of torque. The top speed is around 35 km/h and has a claimed range of 100 km. It has a charge time of four to five hours.
These are the vehicle numbers shown above (in white). Expect similar performance from Green Master's vintage electric car (in green) depending on the motor and battery it contains.
The body seems to have been built by hand and the overall finish is quite good. The vehicle is however not legal for the road. Green Master two-seater vehicles cost between Rs 1.45 lakh to Rs 2.45 lakh. Although it may not be used in the real world, the vehicles would make nice little transporters on the premises of a luxury resort.