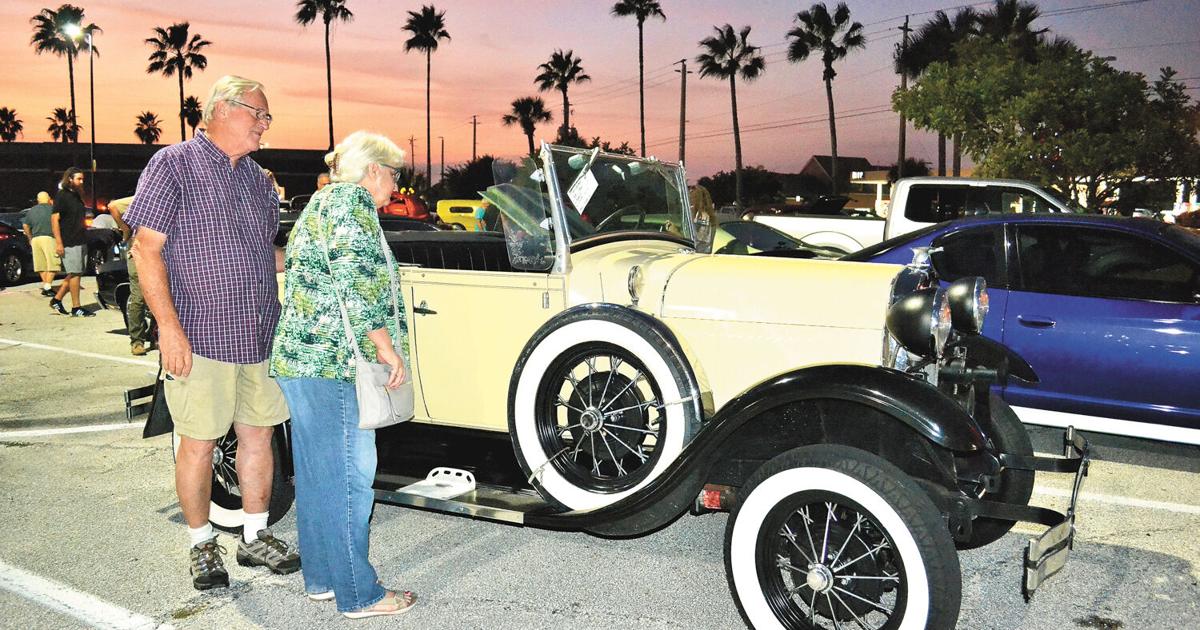 Vintage Car Enthusiasts Refuel at Local Shows | News
[ad_1]
Several vehicles at a recent Friendly's car, truck and bike show caught the eye of Rick and Leah Kouns.
They stopped and lingered for a moment, admiring a light yellow 1929 Ford Model A before moving on to other vehicles.
"I love auto shows, it's a fun thing to do," said Rick Kouns. "I knew this one was on, so we came."
The Kouns, of Cocoa Beach, said they love auto shows so much that they attend almost every auto show in the area.
"We pretty much all go," Leah Kouns said.
About 100 owners exhibited their vehicles at the recent show in the parking lot of Friendly's Restaurant in Indian Harbor Beach.
"I like to do that," said Louis VanDorin of Indialantic. "I do all these local shows."
VanDorin was exhibiting his black Chevrolet pickup from 1934.
Bill Antonetz, the show's organizer, has been involved with auto shows for about 20 years, and about 15 years organizing them.
The show sometimes helps raise funds for charities. Others are organized just to cheer people on and have fun, Antonetz said.
"It went pretty well tonight," he said after the Friendly's show.
At some of the more recent shows, like the one at Friendly's, ballroom dancers showed off their talents on a makeshift stage in the parking lot.
"Every time I have a different group that comes out," said Liz Hill, who coordinates the dance show. "The people who come really like
dance."
Antonetz sometimes takes the auto show to retirement homes.
"I also do nursing homes and assisted living in cars," he said. "It's good. I do it because it gives me the satisfaction of being able to make someone smile.
A former Cadillac and Oldsmobile sales manager for about 30 years in Connecticut, Antonetz has loved cars since his youth.
"I've been around cars my whole life," said the Indialantic resident. "It's in my blood."
Antonetz shares his enthusiasm with his daughter Denise Coffman and son-in-law Don Coffman and with his grandson, Dylan Martin, 18.
"I want to see this hobby continue," he said. "I want to pass it on."
[ad_2]